Services
Testimonials
Spaar helped us to get our project certified by Pollution Control Board. The output water quality is satisfactory. Happy with their service.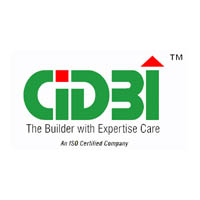 CIDBI, Thrissur
The consciousness and understanding being formed over the years in the field of industrial effluent treatment, and its subsequent application to the domestic sector, Spaar Entech, with a firm vision at hand, has stepped into this sector to deliver its conscious efforts to the changing needs of the socio-economic environment.
We provide the following services to customers in effluent treatment engineering,
Treatment Plant Design, Cost Estimation, Erection and Supervision, Legal Documentation.....
»
About Us
Spaar entech is engaged in developing eco friendly solutions for industry & commerce. Our vision is to help customers to improve their processes, conserve energy, improve their competitiveness & adhere to environmental norms.
Spaar entech is focused on technical advancement through R &D, for achieving better conservation for our environment. We are trying to deliver the best through affiliations with the specialist water treatment companies & environmental protection agencies internationally.
Our prime focus is to build a constructive and long-lasting relationship with our customers which can only be made possible through sincerity and candidness, which from our side, is guaranteed.
Certifications